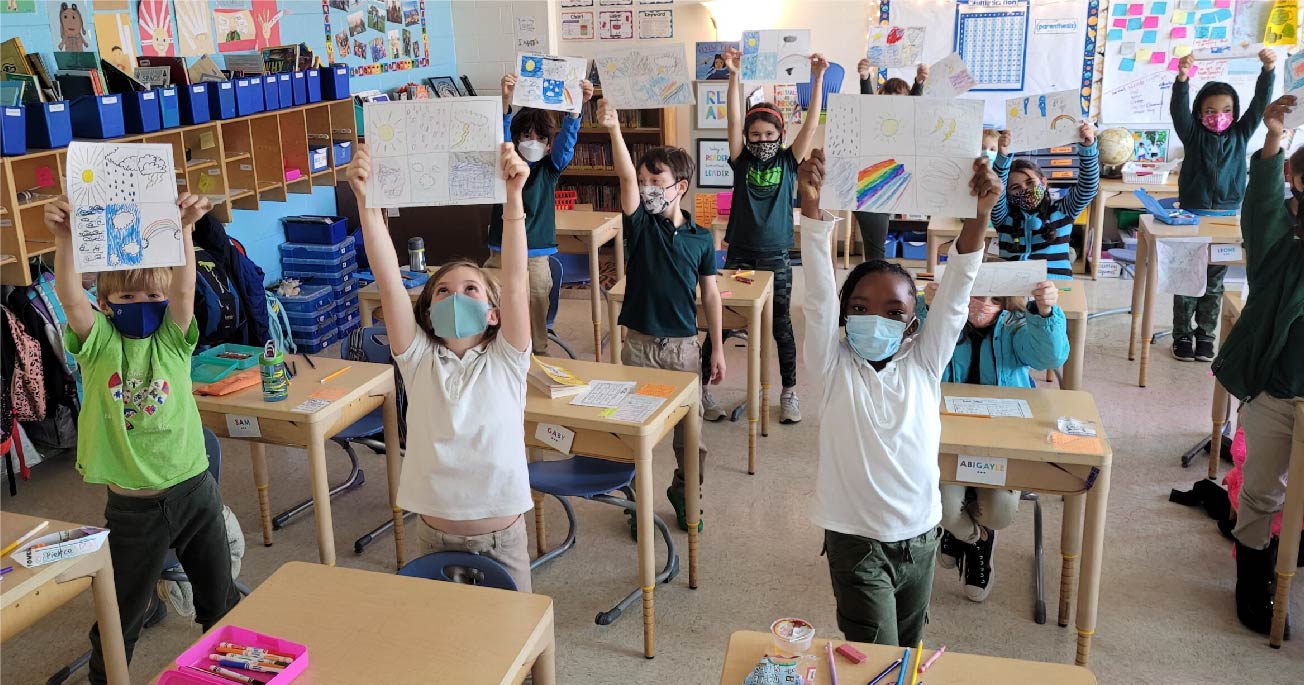 Art videos, podcasts, and activities to grow curiosity and emotional awareness
DrawTogether Classrooms is a standards-aligned, innovative program that combines entertaining hands-on art lessons and social-emotional learning for kids. Participatory videos, podcasts and activities grow students' creativity, curiosity and emotional awareness, and leave them cheering for more.
Below you will find:
Videos and podcasts bursting with fun
Standards-aligned curriculum
Hands-on activities for building creative and emotional skills
It's art integrated with social-emotional learning—made easy.
Register for FREE resources, including:
96-page Educator Guide
Tips and Best Practices
Virtual Educator Meet-Ups
Access to Educator Video Library
Curated Links to Resources
Printable Classroom Posters
En Español
"En Español" : Videos with Spanish subtitles, plus extra activities in Spanish
LOAD MORE
中国人
"中国人": Videos with Chinese subtitles, plus extra activities in Chinese
LOAD MORE
Podcasts